Agency
SMARI partners with agencies to create the data, validation, and research that informs agency creative work. Infusing the voice of the customer in branding, promotion, and message creation helps the work strike a deeper chord with the end client. SMARI has forged partnerships with many advertising, marketing, and branding companies to provide insight to guide strategy.
Consumer & Retail
How to create a better product, how best to improve service, which consumer to focus upon, what potential lies the market, what is the brand perception, are customers happy? The questions are endless. Fortunately, SMARI has provided answers to these questions for our Retail clients for over 30 years. Let us show you the best practices and strategies to launch your brand forward.
Education
Education in the U.S. is a dynamic space where reinvention is continuous. Understanding the optimal brand to drive distinction and recognition is a problem that SMARI has experience finding the solution to. Whether it is branding an online program, determine program success rates, or the best means to target the right student for the right program – let SMARI help uncover the solution.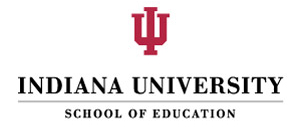 Financial Services
The financial industry is changing with new technology and a new type of consumer. Our experience spans branding, product development, and service delivery. We have helped clients realize the full potential of their customer database with predictive analytics.
Healthcare
SMARI has partnered with many clients in healthcare from hospital branding to medical device testing. We have extensive experience when it comes to understanding the complexity of the healthcare system, the consumer market, and the dynamic process of speaking to physicians.
Manufacturing
Developing the right product and service offering is at the heart of our research for our manufacturing clients. We bring a vast array of tools and techniques from the toolbox to meet the unique needs of clients competing in this space. Let us help create or refine the best offering for your customers.
Not-for-Profit
Our clients in the not-for-profit ring have a special place in our hearts. Community is one of our core values and we strive to offer our not-for-profit customers the best strategies to help further their mission within their communities. Let us help measure the consumer's experience and interaction with you service or help communicate your mission to those who will listen.