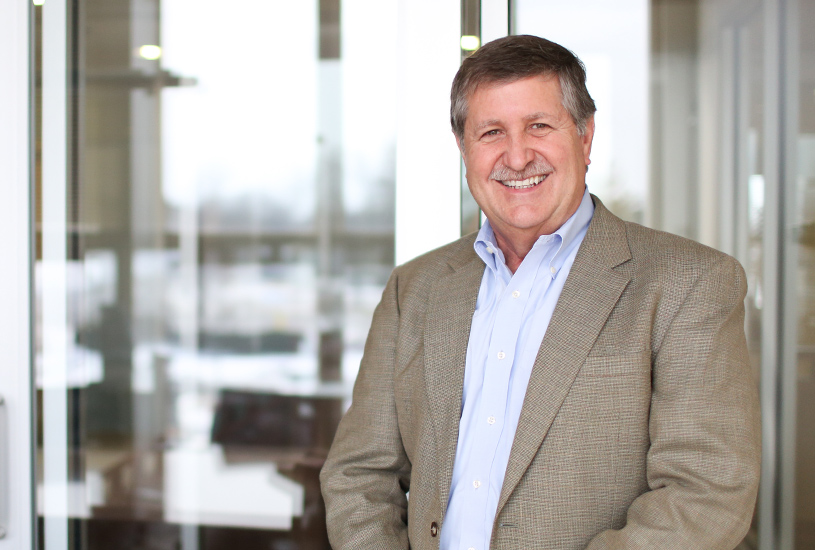 x
Jim Ittenbach
CEO
Jim built the foundation of SMARI. As an entrepreneur, he is always looking forward – considering the trends, new technology, and what the future has to offer.
Jim Ittenbach began his career in 1972, as a Project Director for Herron Associates. He ended his ten-year tenure as the Executive VP and Director of Research Services. Next, Jim took a position with the Archdiocese of Indianapolis as their Director of Development. Working with 187 parish coordinators and over 900 volunteers, Jim coordinated an Annual $2MM giving program as well as individual parish stewardship training programs. Yet, his entrepreneurial spirit won over and he launched Strategic Marketing & Research, Inc. (SMARI) in 1983, a research consulting firm. 
Five years later, SMARI was acquired by the Associated Insurance Company – the parent company for Anthem Blue Cross Blue Shield.  He served as a corporate officer of the acquired independent company for the next nine years. At this point, the entrepreneurial spirit again won over and he led a successful LBO which enabled SMARI to again become self-directed and to expand the scope and nature of their service offerings to support a growing multi-national client base.
Jim's breadth of experience serves as SMARI's cornerstone and guidance as the company continues to specialize in custom designed primary research. 
BS in Marketing:  Ball State University  |  MBA: Ball State University

Past President: Ball State University Miller College of Business Advisory Board, Central Indiana American Marketing Association, Riviera Club, St. Simon Parish Council
Past Executive Leadership and Board Positions: Market Research Board of United Way of Central Indiana, QRCA, AMA, Indiana Associations of Hospices, St. Vincent Stress Center Indianapolis, Ball State Miller College of Business, Ball State University Alumni Association, Indiana Wind Symphony
What about market research really makes you geek out?
Discovering the interconnectedness of consumer behavior, dispositions and brand emotional engagements – this is where the magic takes place and opportunity prevails.
x
Katie Ittenbach
President
They say no one graduates with a degree in marketing research… well that statement couldn't be more true for Katie. Between analytics and account management, she guides custom research design and helps clients solve problems.
A business degree wasn't on Katie's mind until she tried virtually every field of science, only to realize a lab was not where she was destined to spend her time. However, the quest for understanding, the art of discovery, and the continuous need to test the limit of innovation married the two industries well.  Now, seven years after she began her journey with SMARI, Katie is a versatile executive with a unique and wide-ranging skill set that enables her to always produce for the client.   
What motivates Katie?  Working with clients to determine what new methodology or unique approach to research can be implemented to find that one aha moment.
A team player who always goes "above and beyond" to get the job done, Katie takes on roles outside of her normal job duties and often provides insight and lends expertise to other departments. On her own time, Katie enjoys being active by doing yoga, running and riding her horses, Peyton and Red.
BS in Management & Marketing, Purdue University  |  MBA, Ball State University 
What about market research really makes you geek out?
The art of discovery. Finding that ah-ha moment in the research process that provides our clients with that one bit of insight that will pull them ahead of competition.
x
Mike York
Operations Director
Mike is our Scrum master and the one who enables SMARI to fire on all cylinders, like ensuring a representative respondent sample, expedient data collection, and timely delivery of actionable results.
 He is distinguished by his passion for business, his focus on collaborative team-building, and his commitment to meeting customer and market demands.  Mike's positive can-do attitude instills him and his team members with extraordinary energy and dedication in an environment where creativity and innovation are encouraged.   
Mike grew up in central Indiana and the common thread between Mike's childhood days and his professional career is his belief in orchestrated organization. Outside of the professional world, he enjoys a good cinematic experience almost as much as he does cheering on his Indianapolis Colts and Kansas Jayhawks. On the active side of life, Mike enjoys golf, basketball, being on the water, and a fierce game of bocce ball.
Masters in Applied Sociology  |  MBA,  Organizational Leadership
What about market research really makes you geek out?
That's easy! As corny and cliché as it may sound, I sincerely appreciate being a part of an intelligent and accomplished team on a daily basis that can consistently deliver quality insights for our major lifeline, our clients.
x
RJ Gerard, UXC
Director of Accounts
As an accomplished and seasoned market researcher, RJ is very adept at exploring, observing, and probing for answers.
RJ is a market research professional with expertise in both qualitative and quantitative research.
He has extensive experience working with hospitals and health systems, medical and orthopedic device manufacturers, along with top-tier pharmaceutical organizations. Expertise also includes a broad range of work with consumers, B2B clients, professional services, government, education, not-for-profits and industrial manufacturers.
He has additional expertise in advertising and marketing communications strategy | brand message development | public relations.
RJ is a professionally trained moderator with expertise in: usability studies and website function | observational research | emotional insights gathering | product planning & positioning research | detail aid testing | messaging research | advertising, logo, & creative concept testing.
He is a certified user experience professional focusing on successful customer centered research techniques aimed at better understanding user behaviors, needs, and motivations.
What about market research really makes you geek out?
I love research opportunities which entail the need to explore consumer behavior and emotional insights. At the end of the day, we all have hidden motivators and reasons for how and why we make decisions - both in personal and professional life. I am passionate about the challenge of creating research "techniques" which will open the door to discovery.