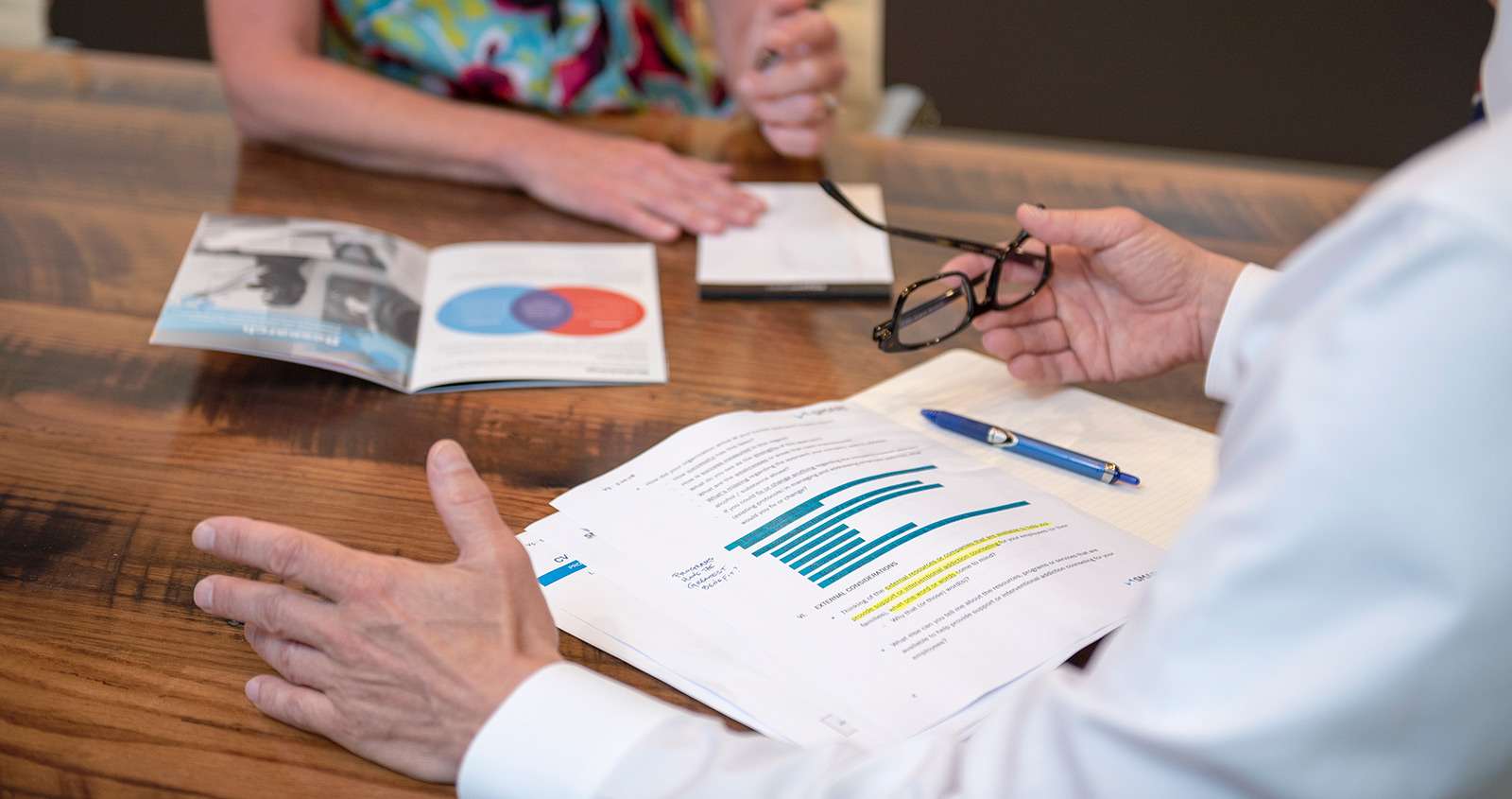 POSTED BY: Katie Ittenbach | February 15, 2022
Companies invest large amounts of capital in monitoring and developing products and services. Successful companies depend on market research analysts to work with product development, marketing, and sales to understand consumer preferences, price sensitivity, and advertising reach and assess the current competition. If you think you might enjoy collecting and analyzing data to reveal critical insights that help businesses make well-informed decisions, this may be the career path for you.
The future of building a career as a market research analyst is very good. According to IBIS World, the US market research industry is strong and expected to grow by 3.9% to reach nearly $30 billion in 2023. Further good news is the Bureau of Labor Statistics forecasts 19% growth for market research analysts over the next decade, with about 99,800 openings annually.
So, what does it take to start a career as a market research analyst? Let's take a deeper look.
Is a career as a market research analyst a good fit for me?
Consider your liking and aptitude toward the essential skillsets generally expected of a market research analyst. Analytics and math skills are fundamental to evaluating large amounts of data and information. Critical thinking is vital to determine which research methods to employ and how to interpret the analytical findings. Communication is essential to distill large amounts of findings down to what matters most to meet business objectives and then clearly convey and present the findings. Finally, market research analysts must be detail-oriented and pay attention to minutiae to ensure accuracy and thoroughness.
What entry-level education and experience are expected?
Typically, an entry-level market research analyst position is best secured by obtaining a bachelor's degree in market research, business communication, or social science. The most relevant courses include statistics, business forecasting, research methods, marketing and sales, consumer behavior, and economics. Experience with statistical software is often a key advantage. Employers often look for experience with SPSS, R, Stata, Mini-tab, and even cloud-based platforms such as Qualtrics or Medallia. Completing an internship or volunteering for an organization is also helpful and offers experience in data analysis and writing reports.
Which industries hire market research analysts?
According to the Bureau of Labor Statistics, some of the top industries that hire market research analysts include scientific and technical, information and telecommunication, finance and insurance, enterprise management, wholesale, manufacturing, health care, waste management and remediation, retail, and education. Market research consulting firms also employ many market research analysts to perform qualitative and quantitative market research services and include well-known companies such as IQVIA/Quintiles, Nielsen, Kantar, Ipsos, and Gartner.
What professional experience, education, and certification help advance my career?
Completing a graduate degree can help market research analysts move up to a leadership role. Consider obtaining a degree such as a Master of Marketing Research (MMR), Data Analytics M.S., Marketing M.S., or Master of Business Administration (MBA). An Insights Professional Certification (IPC) can be obtained from the Insights Association after three years of work experience and passing an exam. Once certified, renewal is every two years, and you must complete 20 hours of continuing education. And those with further career goals can earn a Ph.D. in Marketing or a Ph.D. in Business Administration.
Starting your career as a market research analyst can set your foundation to launch a long and diverse career. A well-rounded education and experience can lead to specializing in qualitative market research careers, such as a focus group moderator or project manager, or quantitative careers, such as a data scientist or artificial intelligence engineer. Is it time to start your career as a market research analyst?